KATELYNN SAMPSON'S WAKE
State of child's body shocks mourners
'It doesn't look anything like the Katelynn we know,' says former neighbour of slain seven-year-old

JOSH WINGROVE

August 12, 2008

One by one they went inside to say goodbye to little Katelynn Angel Sampson, the seven-year-old girl all of Parkdale is mourning.

Soon after, they were back on the Queen Street West sidewalk, many crying and shaking after seeing the open-casket image of an angel rendered unrecognizable. Her head shaved, cherubic cheeks hollowed out, and extensive bruising showing through heavy makeup, a different Katelynn rested with a white cap placed gingerly atop her head while 300 mourners said goodbye.

"It doesn't look anything like the Katelynn we know," said Donna Hamilton, 51, a former superintendent of the building where the girl's family lives. She and her son Jason, 10, drove 16 hours from New Brunswick for the visitation yesterday. Jason didn't recognize Katelynn, with whom he used to play.

"It was like I'd seen a ghost. Deadly," he said.

The Globe and Mail

Tracey Rodda, a friend of Katelynn's mother, was among many mourners shocked at the state of the girl's body, a reflection of her final moments.

"It's horrible. They brutalized her. They absolutely brutalized her. There is nothing a seven-year-old girl can do to deserve what they did."

Katelynn's death - she was found lifeless nine days ago in the home of two caregivers, "assaulted throughout her entire body," police said - has gripped west Toronto's Parkdale community.

The caregivers have been charged in her death. Autopsy results haven't been released, pending toxicology reports, but it was clear to those at yesterday's visitation that she met a horrific end.

"I couldn't stay in there, I had to leave," said Janet Hackett, 35, standing outside smoking and drinking coffee shortly after the visitation began.

"I knew the little girl, I knew her mom, and I know the two [charged] very well. That's the hardest part."

Several children attended and viewed the open casket. Among them was Katelynn's best friend, seven-year-old Olivia Platt, who was one of the first to arrive. She'd stood outside waiting patiently, holding a bouquet of roses wrapped with pink ribbon and a skipping rope - a picture of Katelynn tucked inside.

Katelynn's mother, Bernice Sampson, and father, Mark Letang, both attended and declined to speak with reporters. Ms. Sampson was escorted out, Ms. Rodda and another friend half-carrying her by each arm to her O'Hara Avenue apartment around the corner.

"It's like she's not even there. Her head is just flopping around like a doll. Her eyes are just up in space," Ms. Hackett said.

Mr. Letang was seen shortly after standing outside a nearby bar, smoking with two other men, before walking away alone down Queen Street West.

Early Sunday, Aug. 3, a 911 call was made saying Katelynn had choked on food and was unresponsive.

When officers arrived at 105 West Lodge Ave., her body showed obvious signs of trauma, police said. Warren Johnson, 46, and Donna Irving, 29, live at the residence and were given custody of Katelynn late last year.

They were charged in her death, and their two boys are now in the custody of Native Child and Family Services of Toronto.

Katelynn's funeral is scheduled for 1 p.m. today at Bonar-Parkdale Presbyterian Church.

Candlelight Vigil
PARKDALE: Tears flow as Parkdale community mourns Katelynn Sampson
Photo/DAN PEARCE
Mark Letang, Katelynn Sampson's father, puts his daughter's casket in the hearse after the funeral at Bonar-Parkdale Presbyterian Church Aug. 12.

Candlelight vigil for little girl set for this Sunday evening
BY JOANNA LAVOIE
August 12, 2008 04:28 PM

Hundreds of heavy-hearted mourners gathered at a Parkdale church Tuesday afternoon to celebrate seven-year-old Katelynn Sampson's life.

The touching funeral took place at Bonar-Parkdale Presbyterian Church, just a few blocks away from the West Lodge Avenue apartment where the little girl's lifeless body was found Aug. 3.

Katelynn's legal guardian Donna Irving and her common-law-husband Warren Johnson have since been charged with second-degree murder.

A large group of family members and friends streamed into the church just minutes before the service began. Many were carrying bouquets of flowers, which they placed near the little girl's casket.

As the funeral got underway, Rev. Harry Klassen consoled those in attendance by reminding them that God can turn their mourning into dancing and that the little girl, which many remembered as loving to laugh, run, play and eat, was now in His safe-keeping.

"We know that she is in a place where no one can harm her," he said, especially praying for the Lord to bless Katelynn's biological parents, Bernice Sampson and Mark Letang.

During the service, a few family friends read messages of consolation, including one especially touching poem written by Katelynn's mother. The poem talked about her little angel who is now inside the Lord's house, that peace had finally come her daughter's way as she's now protected by the Lord's love.

Martina McBride's 'Concrete Angel' was also played during the funeral service. The song aptly tells the story of a little girl "bearing the burden of a secret storm".

"The community of Parkdale has had to come to grips with a terrible tragedy," Klassen said during his homily.

"Her youth and potential has been taken away from us. There's no adequate explanation for this loss."

Like many, Tracey Rodda, one of Bernice Sampson's best friends, still has more questions than answers.

"We are all asking why. We wish we had an answer," Rodda said as hundreds of mourners poured out of the church onto Dunn Avenue.

"There's nothing a seven-year-old little girl did to deserve this."

Following the service, family members and loved ones headed over to the Beechwood Cemetery, near Jane Street and Hwy. 407.

A candlelight vigil is also planned for Sunday, Aug. 17 at 5:45 p.m. at the schoolyard next to the Parkdale Community Centre, 75 Lansdowne Ave

Toronto Child Murder Victim Laid to Rest
Updated: Tue Aug. 12 2008 3:08:20 PM

ctvtoronto.ca

Several hundred friends, relatives and complete strangers have said goodbye to Katelynn Sampson, the seven-year-old Toronto girl found dead in a Parkdale apartment last week.

Some mourners screamed in anguish when they saw the child's body in her open casket at Bonar-Parkdale Presbyterian Church on Tuesday afternoon.

Police discovered Katelynn dead in a West Lodge Drive apartment on Aug. 3. The girl was covered with bruises, but officials have not said what she died of.

The lead homicide investigator described the child's injuries as the worst thing he had seen in 20 years of policing.

Police said someone called 911 from the apartment saying Katelynn had choked on food. However, emergency officials quickly determined the girl had been the victim of a homicide.

Katelynn had been staying with her legal guardian, Donna Irving, while her mother dealt with personal problems.

Irving, 29, is in custody charged with second-degree murder, as is her live-in boyfriend, 46-year-old Warren Johnson.

Katelynn had been living with the couple since May, one month before family court granted Irving custody.

An autopsy has been completed, but police say it could take weeks for the results.

With a report from CTV Toronto's Jim Junkin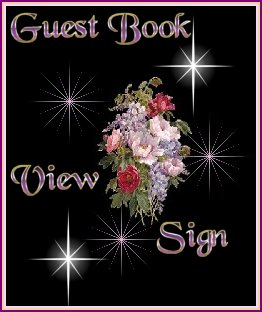 Below are Links to other pages of information and stories of some of the Mistakes of our Child Protection System.
Changes are truly Needed!!! Just Click on the Graphics below!!!
Click The Banner Below To Learn About Jeffrey Baldwin.
Jeffrey died of Starvation while being cared for by The Catholic Children's Aid Society!!!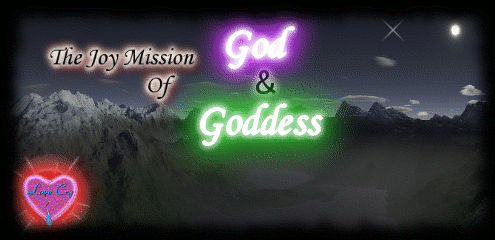 Love and Blessings LOVECRY