Social Agency
Child Dies, Agency Reviews
By THE CANADIAN PRESS

TORONTO -- A native family services agency is reviewing its records to determine whether it played a part in placing a seven-year-old Toronto girl in the care of the woman now charged in her slaying.

"I'm still beginning my own review of my agency with respect to what our relationship was with this family and what the nature of our services were," Kenn Richard, executive director of Native Child and Family Services of Toronto, said yesterday.

"(I need) a chance to convene my people, look at the electronic database at the agency and just have a sense of if we've had activity and to what extent."

Katelynn Sampson was found dead in an apartment early Sunday morning shortly after her legal guardian Donna Irving, 29, called 911 and claimed the little girl had stopped breathing while choking on food.

Irving was arrested and charged with second-degree murder after Toronto emergency personnel arrived and saw signs of trauma on the victim's body that contradicted the story.


Homicide Det. Sgt. Steve Ryan said Irving had been granted sole custody of Katelynn through family court in January, although he was still trying to confirm how and why. He said Irving has a criminal record that involves "some violence."

Richard said his agency, which provides support services to native families and works towards placing native children in "culturally appropriate" adoptive homes, is committed to finding out what happened.

"We received this information with profound sadness and we'll do what we can at our agency to be as transparent as possible with respect to our involvement and to see what we can learn from something like this," Richard said.

"This is not our typical experience at Native Child, so I'm basically asking for some patience. Let me absorb this and have a look at the situation and whatever. It's a terrible day for us."

VISIBLY DISTRAUGHT

Katelynn's biological mother, Bernice Sampson, was visibly distraught when Irving appeared in a packed courtroom yesterday. She was remanded into custody until Aug. 15 when a bail hearing date will be set.

Friend J.R. Junior said Katelynn had been living with Irving, her boyfriend Warren Johnson and their two younger boys, while Bernice Sampson sorted out her life and some "personal problems."

The other two children are with Johnson. Police said Johnson is co-operating and is not a suspect.

"Donna was an all right person. I don't know what happened," said Junior, who had seen Irving on Saturday and did not think she appeared "visibly stressed."

"Donna really wanted a girl. She loved Katelynn -- or so she said -- and now she is gone," Junior said.

She added that it was "upsetting" that Sampson had chosen Irving as a guardian even though she had many other friends.

Ryan had said that Irving had two other children but was unable to confirm reports he had received independently that they had been taken away by children's aid officials.


Social agency to speak out on its role
By DON PEAT, SUN MEDIA


Slain girl's kin dissed

At least one social agency is expected to answer questions today about what role it may have played in the events leading up to the alleged murder of 7-year-old Katelynn Sampson.

Native Child and Family Services of Toronto has spent this week reviewing if its agency had contact with Katelynn or her legal caregiver, Donna Irving, and will release a public statement today, officials told the Sun last night.

Irving, 29, and her common-law husband are both charged with second-degree murder in connection with the youngster's death Sunday.

Earlier this week executive director Kenn Richard said the multi-service agency, which does offer child welfare services, was investigating what role, if any, it played in en abling Katelynn's placement with her legal guardian.

If Katelynn or her family were involved with a child services agency, the death would automatically be reviewed by the province's pediatric death committee.

The committee could then recommend an inquest.

The province's child advocacy office and opposition MPPs have already demanded an inquest.

Dr. David Evans, acting regional supervising coroner for Toronto West, said his office is currently conducting a normal coroner's investigation into Katelynn's death.

Meanwhile, Katelynn's family are preparing to lay her to rest next week.

A visitation will be held Monday afternoon at Benisasia Funeral Home on Queen St. W.

The funeral will be held Tuesday at 1 p.m. at Bonar-Parkdale Presbyterian Church on Dunn Ave.




Native Child Services Denies Role in Placing Slain Girl With Accused

Director refuses to comment on whether agency oversaw care of seven-year-old

The Globe and Mail

Her mother has since said two child-welfare agencies, the Children's Aid Society of Toronto and Native Child and Family Services of Toronto, had been involved with the girl's care, but both agencies have refused to confirm or deny this.

Meanwhile, an autopsy has been conducted and tissue and toxicology tests on Katelynn's remains are continuing, although a cause of death has not yet been determined, said David Evans, Toronto's supervising coroner for investigations. A funeral service will be held on Tuesday at 1 p.m. at the Bonar-Parkdale Presbyterian Church, 250 Dunn Ave.

Dr. Evans said it is too early to say whether Katelynn's death will be the subject of a coroner's inquest or examination by Ontario's Paediatric Death Review Committee, which operates under the auspices of the Office of the Chief Coroner for Ontario and reviews child deaths, including all those in which the child was receiving services from a child-welfare agency.

"We cannot do anything until the court proceedings are completed," he said, referring to the criminal counts against Ms. Irving and Mr. Johnson.

In 2007, the committee took in 76 reports of deaths in cases where children's aid societies were involved, four of which were deemed homicides.

As of March 31 of that year, the province's 53 children's aid societies had 26,260 ongoing child-protection cases on their books.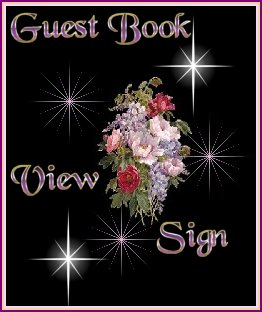 Below are Links to other pages of information and stories of some of the Mistakes of our Child Protection System.
Changes are truly Needed!!! Just Click on the Graphics below!!!
Click The Banner Below To Learn About Jeffrey Baldwin.
Jeffrey died of Starvation while being cared for by The Catholic Children's Aid Society!!!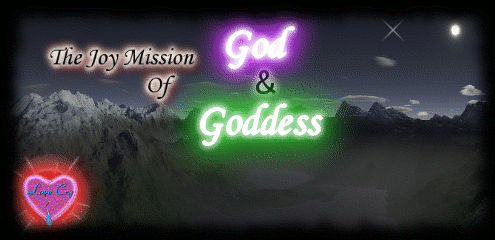 Love and Blessings LOVECRY