Injuries on girl's body suggest past abuse
Updated Tue. Aug. 5 2008 8:36 PM ET

ctvtoronto.ca

Toronto police say a seven-year-old girl found slain over the weekend was found with injuries that suggest she had suffered physical abuse in the past.

Homicide investigators were expected to announce the exact cause of Katelynn Sampson's death by Tuesday afternoon, but the autopsy results were not yet ready.

"The autopsy is taking as long as it has just because of the nature of the injuries," Det. Sgt. Steve Ryan told reporters early Tuesday evening.

"There are many of them, and they're complicated."

Ryan is appealing to anyone who knew the little girl since May 2007 to contact police.

"I'm hearing a lot of third-hand information which I can describe to you as disturbing, but no one has contacted me and I'd like to speak first-hand with all of these people," Ryan said.

"There have been suggestions that Katelynn has been seen in the past with marks on her body."

Katelynn was discovered by police after someone called 911 early Sunday morning saying the little girl had choked on a piece of food.

When officers arrived, they found the girl's lifeless body and saw bruises all over her body.

Authorities have not speculated about what killed the girl.

Katelynn had been staying with her legal guardian while her mother dealt with some personal issues.

The guardian, 29-year-old Donna Irving, was arrested over the weekend and charged with second-degree murder. She remains in custody and is scheduled to appear in court on Aug. 15.

According to police, Irving has a criminal record for violent offences. There are convictions for robbery and assault.

The victim's mother said she and the accused had been friends for about 10 years.

Meanwhile, neighbours continue to gather in front of the building where the body was found to lay flowers and notes of sympathy at a makeshift memorial to the girl.

With a report from CTV Toronto's John Musselman


Katelynn slept on floor in woman's bedroom
By DON PEAT AND BRYN WEESE, SUN MEDIA



Guardian fought for full custody

Fresh details are emerging about the hellish life Katelynn Sampson lived while in custody of a legal guardian now charged in her murder.

"What I saw was probably the worst thing I've seen in 20 years of policing. The worst," Det.-Sgt. Steve Ryan said.

And in a gruesome twist, yesterday's autopsy at the Hospital For Sick Children began at 10:30 a.m. but hadn't been completed by 5 p.m. due to the "nature and severity of Katelynn's injuries," police said.

Ryan also revealed the Grade 3 student appeared to have been sleeping on the floor in a bedroom at Donna Irving's second-floor apartment.

Ryan said there had been suggestions Katelynn was seen in the past with marks on her body. "There are indications that there may be a history (of abuse)," he said.

'BEAUTIFUL GIRL'

As rain poured down yesterday outside 105 West Lodge Ave., where Katelynn was found, Ryan repeated his call for anyone with evidence the child was being abused in months leading up to her killing to contact police.

Ryan wouldn't comment on whether the system had failed Katelynn, but he said, "there certainly may be questions that need to be answered."

Last night, forensic officers searched Irving's apartment for evidence.

Outside, a makeshift memorial to Katelynn continued to grow as people laid flowers and notes of condolence.

Last night, about 50 people gathered there for Katelynn's mother's walk to the memorial.

Mourners lit candles and sung Amazing Grace while Katelynn's mother, Bernice Sampson, laid a bouquet of pink daisies -- a symbol to end violence against women and children.

"She was a beautiful girl she had a beautiful smile ... she didn't deserve to die," said Marlena Pilon, whose daughter is taking the death of her friend "pretty hard."






Wed, August 6, 2008
Accused guardian has criminal record

By DON PEAT, SUN MEDIA


Little Katelynn Angel Sampson was repeatedly signed away by her mother to a caregiver with a violent, drug-riddled criminal record.

Court documents obtained by Sun Media provide new details on the custody relationship between accused murderer Donna Irving and Katelynn's mother Bernice Sampson that ended with what police say is the city's 39th homicide of 2008.

On paper, Irving, 29, appeared to be fighting for full custody of the 7-year-old girl she's charged with murdering inside her Parkdale apartment early Sunday but nowhere in those documents is her trail of criminal convictions from assault with a weapon, to public intoxication.

In Irving's application for full custody filed Jan. 15, she alleged Katelynn had been living with her since May 3, 2003 -- more than five years before she died. It isn't clear if the date is accurate. Yesterday Toronto Police said they believe Katelynn had only been in Irving's custody since May, 2007.

Irving also requested support for the child and an order providing Sampson supervised visits with her daughter.


"The respondent (Bernice Sampson) is a drug addict who is not able to manage her own addiction," Irving wrote in her application dated last November. "The child's father is also a drug addict, who is also unable to manage his addiction."

Two written agreements are also attached to the application -- showing Sampson signed away her daughter to Irving on two occasions with one simple sentence.

"I Bernice Sampson give temporary custody of Katelynn Sampson to Donna Erving (sic) until further notice or change," read a printed note dated May 3, 2007 with Sampson and her daughter's name written into the empty spaces.

Irving's application for full custody was granted at a June 6 hearing. But Katelynn's legal guardian has a history of violence and drugs. A search at Old City Hall courthouse yesterday revealed a trail of crimes stretching from 1998 to 2004 and crowned with this week's second-degree murder charge. In February, 1999, she was charged with assault with a weapon.

The weapon she used was pieces of plastic.

She pleaded guilty days later, was given credit for five days pre-trial custody and sentenced to one day in custody along with 18 months probation.

A criminal harassment and mischief under $5,000 charge was withdrawn. A charge for failing to attend court was stayed.

In 1998, she was charged with possession of a controlled substance.

She has also been charged three times with committing an indecent act.

She received a $128 fine for soliciting a ride in 2000 and a $92 fine for public intoxication in 2004. Both those fines were never paid.

Native Child and Family Services of Toronto said yesterday it is reviewing whether it played a role in the events leading to Katelynn's death.

"We're looking to see if we played any role in enabling that placement," executive director Kenn Richard said. "It's going to take some time.

"I'm asking for patience."

Richard said the multi-service agency does offer child welfare services and Irving is an aboriginal woman.

"This is a terrible tragedy," Richard said.

Speaking generally about their procedures, Children's Aid Society of Toronto officials said it's not uncommon for a parent to arrange longer-term temporary custody with a friend or relative without notifying child welfare authorities.

David Fleming, the society's intake director, said they do perform criminal record checks before placing children in a foster or kin home. But Fleming said a criminal record doesn't automatically stop the placement, adding the crime could not directly impact care of the child or may have occurred years earlier.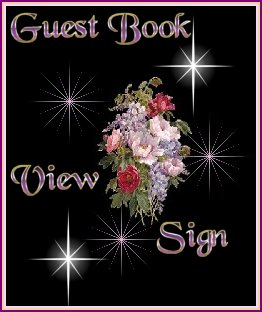 Below are Links to other pages of information and stories of some of the Mistakes of our Child Protection System.
Changes are truly Needed!!! Just Click on the Graphics below!!!
Click The Banner Below To Learn About Jeffrey Baldwin.
Jeffrey died of Starvation while being cared for by The Catholic Children's Aid Society!!!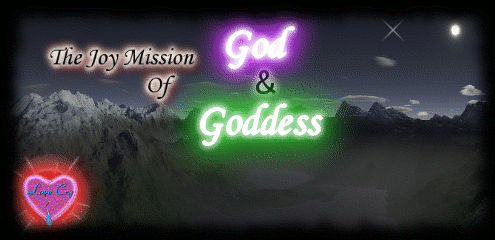 Love and Blessings LOVECRY