Woman Charged In 7-year-old's Death Shows Little Emotion Over Allegations

Unable to contain her feelings, mother of slain girl shouts at accused during court appearance

KATE HAMMER

August 5, 2008

A 29-year-old woman charged with second-degree murder in connection with the death of a seven-year-old girl was remanded into custody by a judge at Old City Hall courthouse yesterday.

As she stood before the court, her long limbs lost in an oversized white-hooded jumper, Donna Irving showed little emotion over allegations she killed Katelynn Sampson, a third grader placed in her care.

In the front rows of the courtroom audience, the girl's biological mother, Bernice Sampson, accompanied by a small group of supporters, couldn't contain her emotion.

She and her friends shouted taunts at the woman she had trusted with her youngest child's care.


The Globe and Mail

Shortly after Ms. Irving's court appearance, Ms. Sampson stormed out of the courtroom and slipped into the backseat of a friend's car.

"I want to kill her," she said shortly before the car pulled away from a swarm of reporters.

According to police, Ms. Irving told 9-1-1 operators in the early hours of Sunday morning that Katelynn had choked on her food and wasn't breathing.

When first responders arrived at her second-floor apartment near Lansdowne Avenue and Queen Street West, the young girl was found without vital signs, and efforts to revive her were unsuccessful.

When police noticed obvious signs of trauma on her body, they contacted homicide detectives.

Ms. Sampson said that she had known Ms. Irving for 10 years, and that she had turned custody of Katelynn over to the woman because she had personal problems she needed to straighten out.

Police confirmed that Ms. Irving had gained custody of Katelynn, and that the girl had been living with Ms. Irving, Ms. Irving's boyfriend and her two youngest sons for seven months.

Ms. Irving is scheduled to appear at the College Park courthouse on Aug. 15.

Emotions Run High at Sampson Arraignment

7-Year-Old Dead

Allison Hanes, National Post Published: Friday, August 08, 2008

Outrage and grief boiled over in a basement courtroom yesterday as a second person was arraigned for Sunday's murder of seven-year-old Katelynn Sampson.

Warren Johnson, 46, was arrested on Wednesday evening at a Parkdale hotel and faces second-degree murder charges alongside his common-law wife, Donna Irving, 29.

The two friends of Katelynn's mother, Bernice Sampson, stand accused of a crime a homicide detective has characterized as among the worst he has witnessed in two decades on the job.

As he entered the prisoner's box clad in a white hooded jumpsuit at Old City Hall, Mr. Johnson held up his hands in a pleading motion.

But he found no mercy from the spectators in the courtroom, who were there supporting Katelynn's mother, Ms. Sampson.

"There's the f---ing bastard," a woman in long dreads said.

Mr. Johnson wagged his finger in her direction and shook his head, seeming to protest his innocence.

The hearing was brief. A publication ban on evidence in the case was imposed. Mr. Johnson was represented by duty counsel and granted just under a week to retain a lawyer.

Ontario Court of Justice Judge Angelo Cremisio remanded him into custody and ordered him to return for a bail hearing next Wednesday.

As the appearance wound down, a man standing at the edge of the room yelled out: "It should be first-degree murder. You know you planned it."

Mr. Johnson then appeared to give the finger to his accuser.

Court then erupted with jeering as supporters of Ms. Sampson yelled out "murderer," "child murderer" and "rot in hell."

Outside the courthouse, the man who confronted Mr. Johnson identified himself as Junior States, Katelynn's uncle.

"What'd he do when he saw me? He put his hands up begging like he didn't do anything. 'No, not me,' " Mr. States said on the courthouse steps. "I'd like to f---ing tear his head off. If I had the opportunity, I'd be the judge, jury and executioner. And he knows it."

Ms. Sampson fled the courthouse without speaking to reporters and was bundled into a black Ford Focus that pulled up on Queen Street.

An autopsy on Katelynn has been completed, however police have said results, including a cause of death, won't immediately be available due to the severity and complexity of her injuries.

A 911 call reporting a child choking brought paramedics to the West Lodge Avenue. apartment on Sunday where Katelynn lived with Ms. Irving and Mr. Johnson-- and apparently slept on the floor.

Detective Sergent Steve Ryan said the girl showed obvious signs of trauma.

Mr. Johnson was not considered a suspect in the murder early on because he told police he was not home at the time of Katelynn's death..

But Det.-Sgt. Ryan said police reviewed surveillance footage from the apartment building that showed Mr. Johnson departing with his two sons just as paramedics arrived.

Katelynn was living with Ms. Irving, Mr. Johnson and their boys while her mother straightened out her own life.

Ms. Irving was apparently given legal guardianship of Katelynn at a January, 2008, court hearing -- raising troubling questions about what if any checks were conducted on their fitness to care for her.

Both Ms. Irving and Mr. Johnson have criminal records.

A newspaper report stated that she attended Grade 2 at Parkdale Public School just blocks from the West Lodge Avenue. high-rise where she lived, but had not been in class since the end of April.

Katelynn will be laid to rest on Tuesday.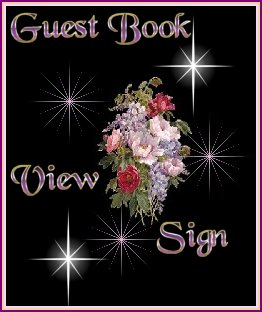 Below are Links to other pages of information and stories of some of the Mistakes of our Child Protection System.
Changes are truly Needed!!! Just Click on the Graphics below!!!
Click The Banner Below To Learn About Jeffrey Baldwin.
Jeffrey died of Starvation while being cared for by The Catholic Children's Aid Society!!!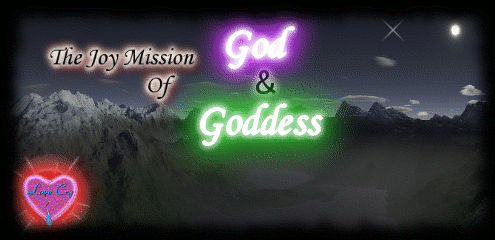 Love and Blessings LOVECRY